Our 100% Owner Operator fleet specializes in transporting aggregate, flatbed, step deck, heavy haul, pneumatic, water tanker, and power only freight. Our carriers are provided a direct contact to the person handling their dispatch. Our expert dispatchers have decades of experience and work hard to provide stress-free freight booking experience. Join our team of skilled truck owner operators and be part of the strongest construction trucking fleet in Central Texas.
Getting Started:

Our Process
Finding the right freight broker is one of the most important decisions you will make as an owner operator. Unfortunately, the 3PL industry is riddled with bad apples and bad decisions. Twisted Nail Broker Services offers an alternative you can be confident in. We provide a flat-rate service, we offer full rate transparency, guaranteed pay, open lines of communication with all levels of management, a richly diverse customer base, and the confidence your truck is working alongside the best owner operators in Central Texas.
No matter your equipment, Twisted Nail Broker Services has a place for you. While many of our carriers sign on with us full-time, we have also partnered with specialty carriers who haul with us on an as-needed basis. During your initial phone call with our team, we will seek to learn more about you, your equipment and your team, and to find out what you are looking for in a freight broker. Our goal in our initial phone call is to provide the best picture of what it means to haul alongside our current owner operators, provide insight into where you fit into our current operations, and answer any questions you might have.
After the initial phone call, we will send you a copy of our Carrier Agreement. Our Carrier Agreement is the contract binding our team of owner operators and defines the relationship between our companies. The document takes our guarantees and puts them in writing, so you can always have confidence we are standing by our promises.
Upon receiving the executed Carrier Agreement we will request copies of your certificates of insurance. All certificates must have a $1,000,000 automobile liability policy, name the listed parties as additional insured with a waiver of subrogation, and must have the additional insured and waiver of subrogation boxes checked. We understand insurance can be a complicated process but don't worry, our team is able to walk you through the process or call your insurance provider on your behalf. We are here to help.
Once the required certificates of insurance are received you will become an approved carrier for Twisted Nail Broker Services and will be provided your truck identification number. The number will look similar to TNB123, with the number being your equipment's unique identification code used for any load hauled through our dispatch.
That's it! While these steps may seem overwhelming, they have been completed by carriers in as little as a few hours and our team is always available to help. Please reach out with any questions or to sign on with our team.
We Make it Simple for our

Owner Operators
Guaranteed Pay
We pay all invoices on time, every time. We offer Net 7 payment, paid each Friday via direct deposit.
100+ Local Customers
Our large customer base ensures a wide range of work opportunities for your equipment.
Honest & Experienced
Providing honest, transparent, and rewarding haul opportunities for our owner operators.
Top Rates for Haulers
Our rates are some of the most competitive in the aggregate hauling market.
Hauling of materials, such as sand, gravel, and rock, from quarries or suppliers to project sites.
Experience a

5-Star Rated

Freight Brokerage.
"I called Twisted Nail because we needed some Caliche for our ranch road. I called them and Ryan, the salesperson, helped me through all of the options they had available and we decided on a concrete road base. He was able to get me a quote almost immediately, and get me scheduled for the very next day. Thank you guys! I highly recommend Twisted Nail!"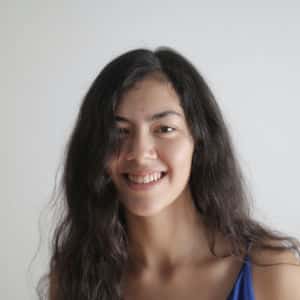 "Nobody in the market in Central Texas can come close to what a Twisted Nail can do as a new owner operator. It didn't matter if it was night or day, if I had a question about where I was going or what the rate was, I got a phone call back immediately. I've been on job sites where we've had to deliver 4,000 tons in a day and Twisted Nail always delivered."
"Choosing Twisted Nail as my broker has been the best decision. As a female owner, it's difficult to find a company who is honest with their wages and workload. I have never had that problem with Twisted Nail. Hunter and Jon are great people to work for. They are honest, dependable and very helpful. All around great company!"
"Twisted Nail has been my broker for almost a year now! One of the best decisions I've ever made as a business owner! They are courteous, considerate, and focused on giving the greatest customer service in our region while also looking after the drivers (us). If you're seeking for a sand and gravel firm that can get the job done timely, I strongly advise you to contact Twisted Nail, as there is no project too big or small for their team!"