What Are Lowboys and RGN Trailers and What Is the Difference Between Them?
Lowboy and RGN trailers are commercial trailers meant to carry tall cargo that would exceed the legal height limit if they were on a traditional flatbed. Lowboys and RGNs are essentially the same and serve the same purpose—hauling heavy equipment that would otherwise be considered oversized.
While lowboys and RGNs are similar in many ways and RGNs are essentially a type of lowboy, the main differences between the two include the hauling capacity, ramps, and cost.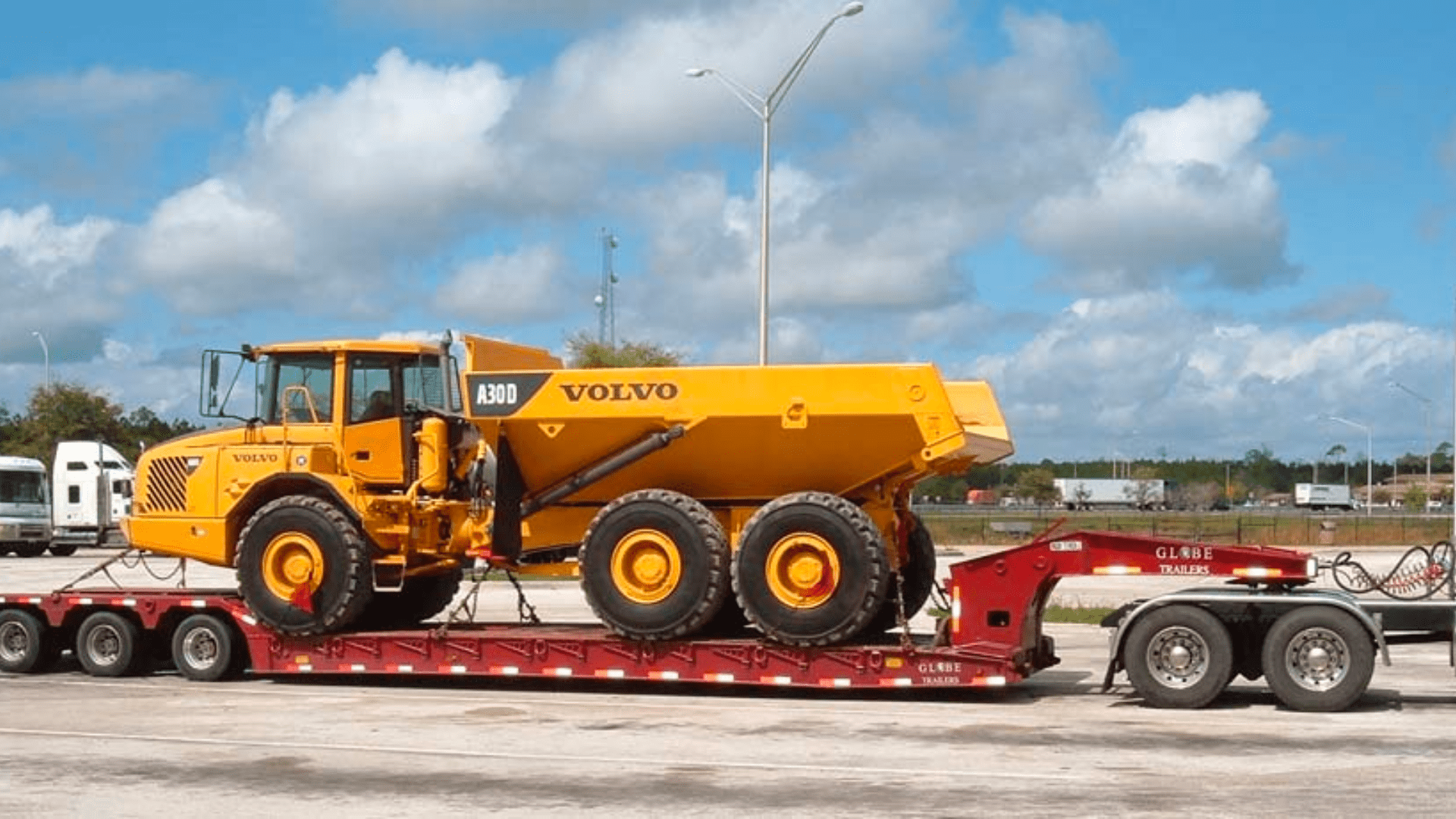 What is an RGN?
RGNs are a specialized version of lowboys because they have a detachable neck and are called "Removable Gooseneck" trailers for that reason. The removable neck allows a ramp to be lowered, making it easy to load and unload otherwise cumbersome machinery. Consequently, RGNs can haul a wider range of machines and equipment than your average lowboy trailer because machines can be driven directly up the ramp and onto the trailer. ‍
What is a Low Boy?
Lowboy trailers, also called step deck or drop deck trailers, have one or two drops in deck height and do not come with a removable gooseneck or ramp. Because their main feature is a deck that is low to ground, lowboys are able to carry oversized loads that would otherwise surpass the legal height limit. In addition, lowboys can come with two different levels that allow for more flexibility with oversized loads. But, while lowboys may come with a gooseneck like RGNs, they are fixed and do not turn into ramps. Many trailers include a ramp to make the loading/unloading process easier, but this may result in an increase in cost.
Costs to Use These Trailers
Costs are also affected by the hauling capacity of the trailer. If you have heavy but short equipment to transport, purchasing or renting a lowboy with less hauling capacity won't be as expensive as one with greater hauling capacity, like an RGN. In addition, in some cases of oversized loads, even on a lowboy or RGN, an escort may be needed even if an oversized permit is not required.
 The Benefits of Lowboy/RGN Trailers
Compared to other trailers, the biggest benefit of using a lowboy or RGN is that they can carry tall equipment without exceeding the legal height limit. Buying your own lowboy or RGN trailer can save you time and money because you do not need to go through the extra process of permit application. In some cases, this also takes away the added stress and costs of an escort.
Like other types of trailers, lowboys and RGNs are also available for rent or lease. However, buying can save you time and money in the long run, especially if you often haul large construction equipment.
Lowboys and RGNs give you a greater advantage compared to the standard flatbed trailer because they rise only 3.5 feet above the ground, which allows them to carry taller freight up to 10 feet 2 inches tall (and up to 12 feet tall for some types). In addition, the use of two decks allows for more flexibility in hauling capacity, and the lower deck makes it easier for forklifts to load and unload equipment. However, if you're looking for a trailer onto which you can drive machines such as bulldozers, then RGNs are the better choice.
Deciding between a lowboy and RGN can be a challenge because they are similar and have multiple benefits. The general rule is that heavy machinery or equipment with wheels is better suited for an RGN, while everything else can go on either a lowboy or RGN.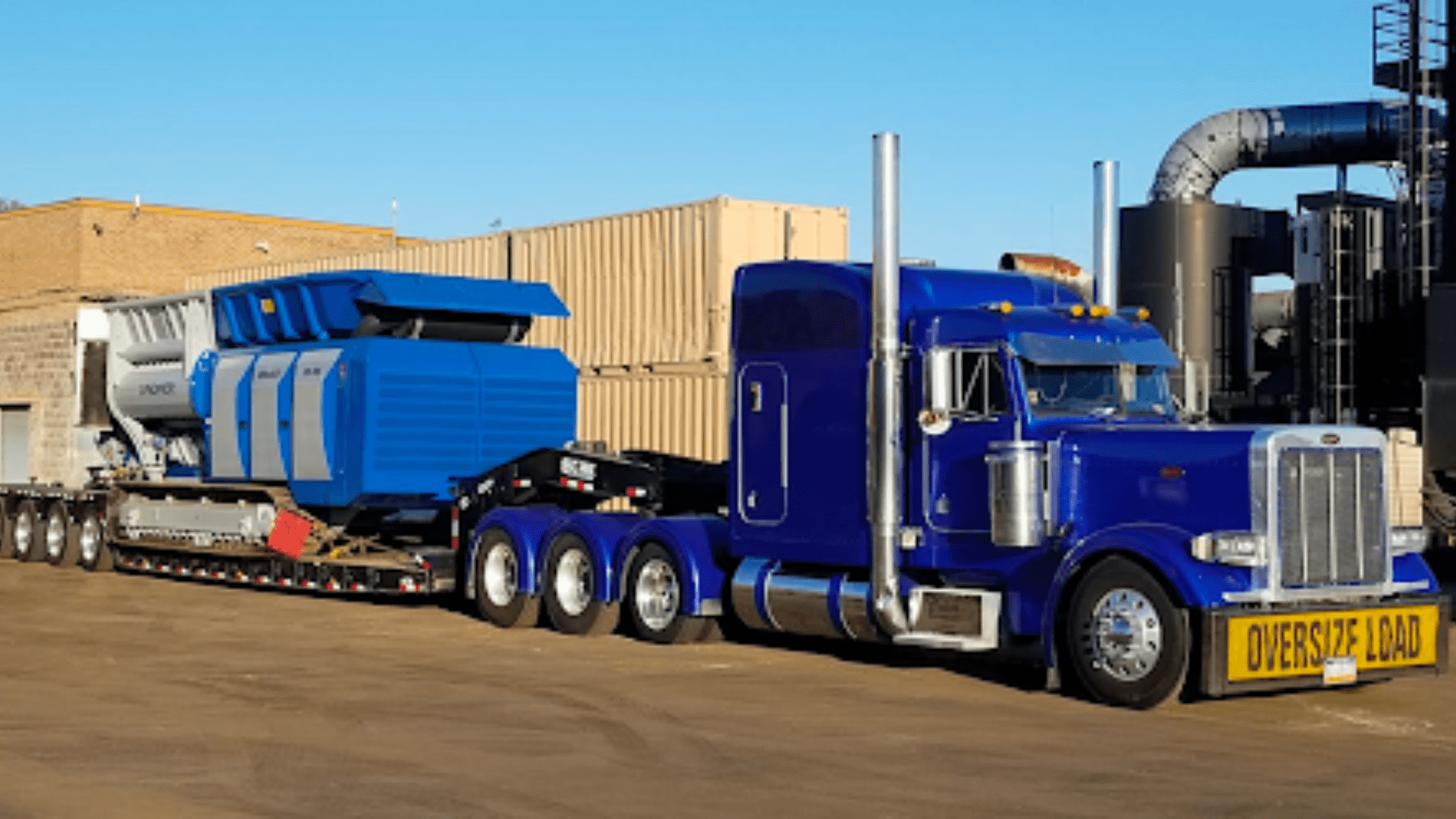 What You Can Haul with a Lowboy/RGN Trailer
The possibilities of equipment you can haul on lowboy or RGN trailers are broad. Most construction equipment would be considered oversized on a flatbed trailer, but lowboys and RGNs take that problem away.
While these types of trailers are not the best for smaller equipment or vehicles, some common cargo you can find on a lowboy or RGN trailer include:
Tractors and other agricultural equipment
Excavators
Bulldozers
Cranes
Waste and recycling equipment
Generators
Construction materials
Paving materials
Towed vehicles
If a lowboy or RGN trailer still doesn't meet the needs of your oversized load, the next best option would be a double drop deck trailer, a type of lowboy that is used for extra-large and heavy loads.
Conclusion
Lowboys and RGN trailers are the best options when it comes to hauling construction equipment and vehicles. Most construction equipment would be considered oversized on a flatbed trailer, but lowboys and RGNs take that problem away and are specifically designed to handle taller cargo without sacrificing weight limits. If you're looking to buy or rent a trailer to transport oversized equipment, a lowboy or RGN is the best option.
Contact Twisted Nail for Texas Heavy Hauling Today!
‍