Construction Stone Guide
Welcome to the ultimate construction stone guide—where you'll learn all the information you need about what stone you should use for your next residential or commercial project.
Commercial Uses for Stone
There is a wide range of options available if you're looking for commercial stone—the most common among these being 57 Rock, Flex Base, Pea Gravel, Road Base, Utility Rock, and Crushed Stone.
Residential Uses for Stone
Many kinds of stone overlap in that they are useful for residential projects as well. Pea Gravel, 57 Rock, Utility Rock, Flex Base, and Crushed Stone all fall under this category. However, there is one type of stone which is more popular for residential use: River Rock.
River Rock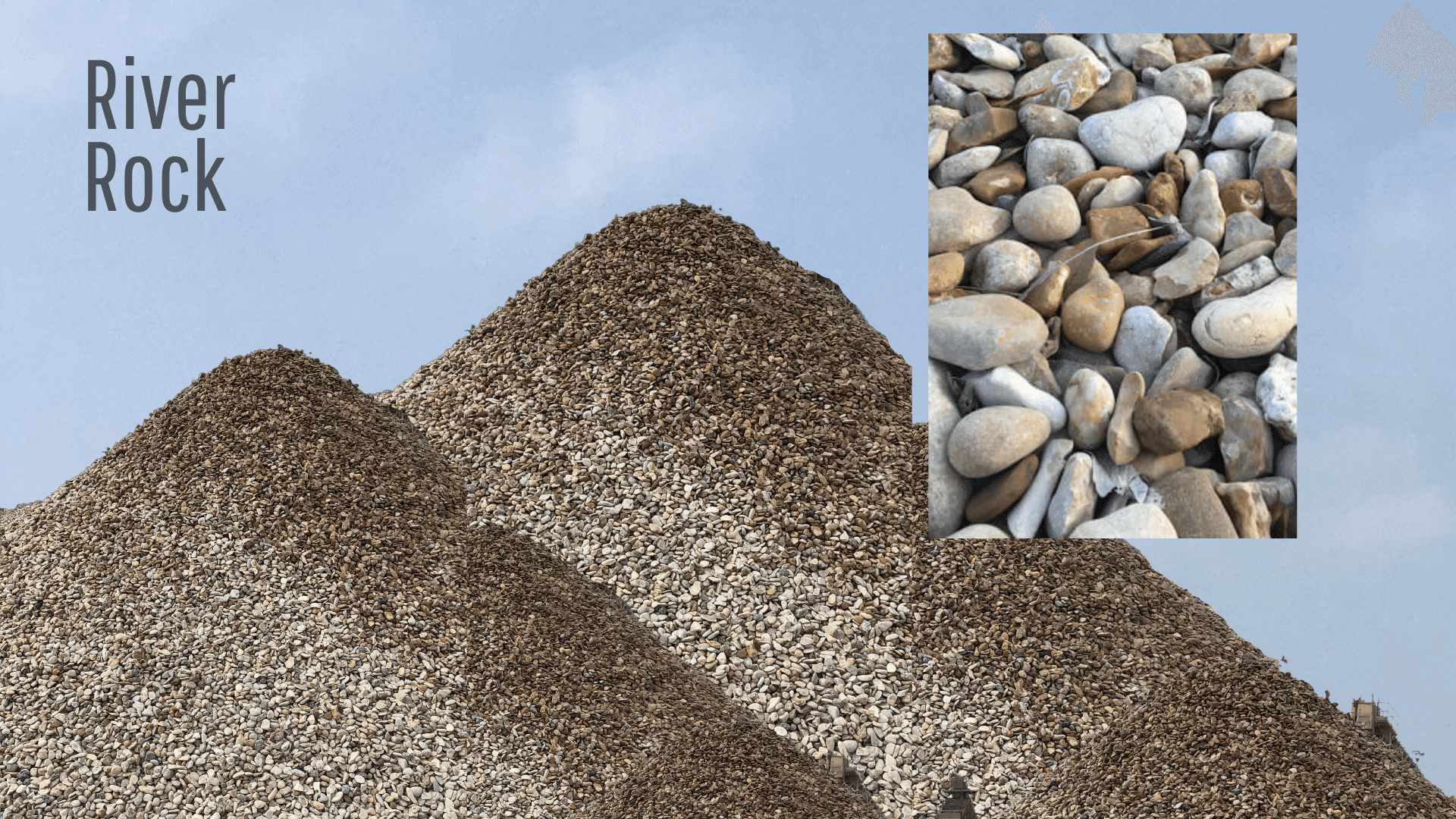 River Rock is a form of washed gravel that is found on the banks of rivers. Like Pea Gravel, it comes in an array of colors, but it comes in a diverse range of sizes as well. There are three different types of River Rock:
Granite, Basalt, and Manufactured. Granite River Rock is the most popular choice for outdoor decoration and landscaping, while Basalt River Rock provides a good filler. Finally, Manufactured River Rock can be used in cases where natural River Rock is not strong or large enough, such as for outdoor staircases.
If you're not sure what you'd like to add to or change about your landscape, some ideas are to create a border or wall, build a staircase, or add a water feature.
Borders and walls
Borders and walls can stifle weeds and protect plants in your yard or garden, as well as keep out moisture and prevent erosion in areas which are prone to rain.
Staircases
Staircases are a beautiful and unique addition to your landscape, and the best kinds of rock to use for these are kinds that are both durable and pleasing to look at.
Water features
Water features, such as ponds and fountains, are a great way to add a calming aspect to your landscape
Order Quarry Direct Trucking
One of the most important aspects of the material and aggregate hauling business is having close connections with local quarries, from where we source all our stone. We at Twisted Nail provide pit-to-plant, pit-to-jobsite, and pit-to-consumer hauling options in the Waco, Bryan, and Austin areas of Texas. This means that we can deliver any materials you need straight to your desired location in a way that is both time- and cost-effective.
When you work with our dedicated professionals, we'll provide quarry direct trucking to bring your materials from a quarry to your preferred residential or commercial job site. This makes delivery faster and easier if you are ordering a lot of materials from a quarry, and working with us takes pressure off of you because you don't have to find and coordinate with a quarry on your own.
Contact Us for Construction Stone Today
With the wide range of options construction stone can help build, we're sure you're eager to get started on your next project. You can count on us at Twisted Nail to help make your next residential or commercial project the most successful it can be. With our strong work ethic and connections to local quarries, as well as the ability to source stone from anywhere in Texas, we've got you covered. Have questions? Not sure which type or amount of stone you need? Give us a call today, and we'll be happy to help!
‍